Multi-Family Landscaping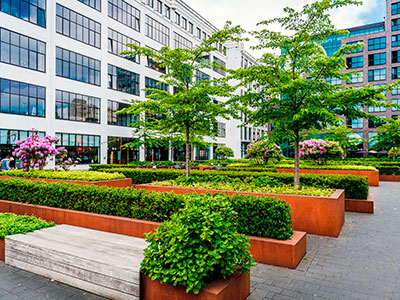 Multi-family properties need to maintain their outdoor landscape to ensure space is always presentable. A well-maintained landscape attracts more tenants and can help with tenant retention.

At Lawnworks of LA, we can help ensure your landscape looks great. We provide extensive landscaping services for multi-family properties. Our team has ample experience with residential and commercial jobs in Ruston, which means we know how to handle a large project.


Our Services
Multi-family landscaping requires careful planning and proper execution. All elements of the outdoor installation should be resilient enough to handle regular use. These fixtures are often used by dozens of families and their children. As an experienced multi-family landscaping company, we understand your needs and offer a wide range of efficient services. Here's a brief look at what you can expect:


Design and Installation – We can design and install a new landscape on your property. Our team will sit down with you for a consultation and take time to understand the project's scope. We look at factors like targeted tenants, location, and local tenant demands during the design process.


Maintenance – All landscapes require regular maintenance. We provide comprehensive maintenance plans that can help you keep everything in order. Clients can choose a schedule based on their requirements and budget.


Lawn Maintenance – Lush green lawns add to the beauty of a property, but they can be difficult to maintain. As professional multifamily lawn maintenance experts, we know how to ensure the grass is healthy and your lawn is always presentable. We can mow grass, trim edges, add mulch, dethatch, fertilize, and remove pests.


Irrigation – An efficient irrigation system will keep your landscape healthy without consuming excess water. Our experts will study the client's requirements carefully before coming up with a suitable irrigation system option.


Flowerbeds – Flower beds are always a beautiful addition to every property, but they require a lot of care. Our gardener will make sure your flower bed is always healthy, free from pests, and blooming. We focus on planting native species and creating an organic space to ensure the garden thrives.


All our services are available at an affordable cost. We have specialized plans for large-scale multi-family landscaping services and know-how to work with property managers.

If you want to know more about our multi-family landscaping services, do not hesitate to get in touch with us at Lawnworks of LA. You can call 318-547-3443 or use our online contact form.